American Colleges and
Univeristies Credits

American colleges and
Universities Credits
Centro Linguistico Italiano Dante Alighieri offers beginner, intermediate and advanced Italian language courses, giving American students the opportunity to master coursework. CLIDA organizes programs of study of 45, 90 or 135 hours, equivalent to 1, 2 or 3 semesters (3, 6 or 9 credits).
Based on the specific demands and needs of an individual or group, the school creates bespoke calendars and timetables to ensure a learning plan appropriate to the student's level of knowledge and time each day. Her 20 years of professional experience in American colleges and universities ensure an excellent ability to deliver the most relevant research proposals, rigorous instruction, and reputable student assessment (www.desales.edu).
Improve your Italian language skills while immersing yourself in the culture of Rome
We cater to both short-term and long-term study abroad programs, with our team of professional staff and expert instructors providing a welcoming and personalized experience.
We partner with American colleges and universities to offer affordable study-abroad programs in Rome. Additionally, we welcome individual students who wish to create a customized program tailored to their needs.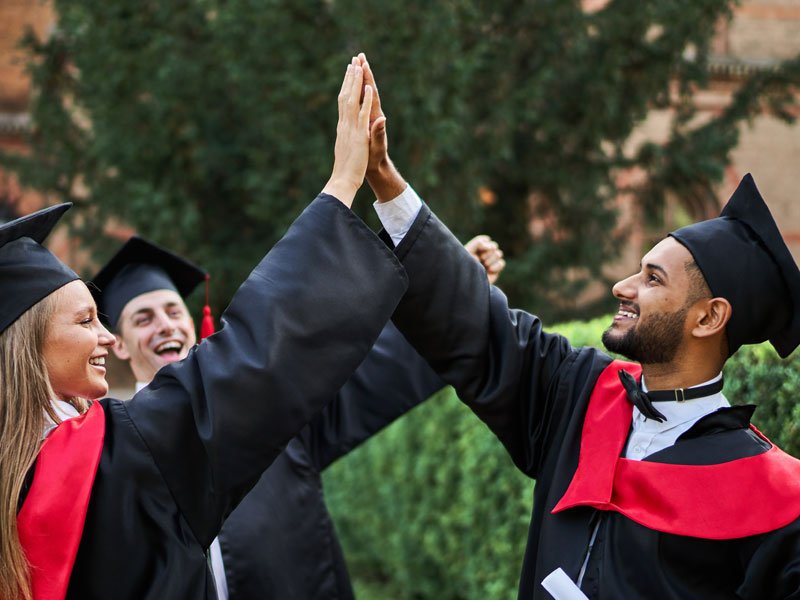 Customized Italian language program in Rome:
Our school in Rome offers a range of Italian language courses, from beginner to advanced level, which can be tailored to meet the credit-granting requirements of American colleges and universities. No matter the duration of your program or the level of your students' Italian language proficiency, we can create a personalized schedule of class hours to suit your program's needs.
Our experienced instructors are familiar with North American grading systems and will collaborate with your program director to ensure proper placement, rigorous instruction, and fair evaluation of your students. Enhance your students' learning experience by adding guided tours of Rome's cultural and historical sites to the curriculum, led by our experienced staff.
Specific services
Small-group and individual Italian language instruction at all levels, including Business Italian
Courses in Italian history, culture, art, literature, culinary art, and opera, offered in Italian or English
Accommodation options including shared apartments, host families, and hotels
Cultural and recreational activities such as museum visits, opera performances, sports events, and trips to other Italian cities
24/7 student support services, including emergency phone assistance
Airport transfer to and from Rome
Assistance with obtaining Student Visa and Permesso di Soggiorno (Permit to Stay) documents.
Our school in Rome will easily issue a certificate of enrollment and help you apply for a student visa
City tours, sightseeing tours, parties, dinners…

We can offer student accommodation in Rome near our Italian language school
American University Credits
We can design intensive language learning programs for American college students
Get a partial or full multi-month Italian language scholarship
German nationals can attend approved courses and seminars during business hours
Our school in Rome will easily issue a certificate of enrollment and help you apply for a student visa
Get a partial or full multi-month Italian language scholarship
City tours, sightseeing tours, parties, dinners…
We can offer student accommodation in Rome near our Italian language school
We can design intensive language learning programs for American college students
German nationals can attend approved courses and seminars during business hours
Improve your Italian in Rome with
Our language courses
Discover the benefits of learning Italian with our courses
Contact Us
Italian language school for non-native speakers
Accreditations